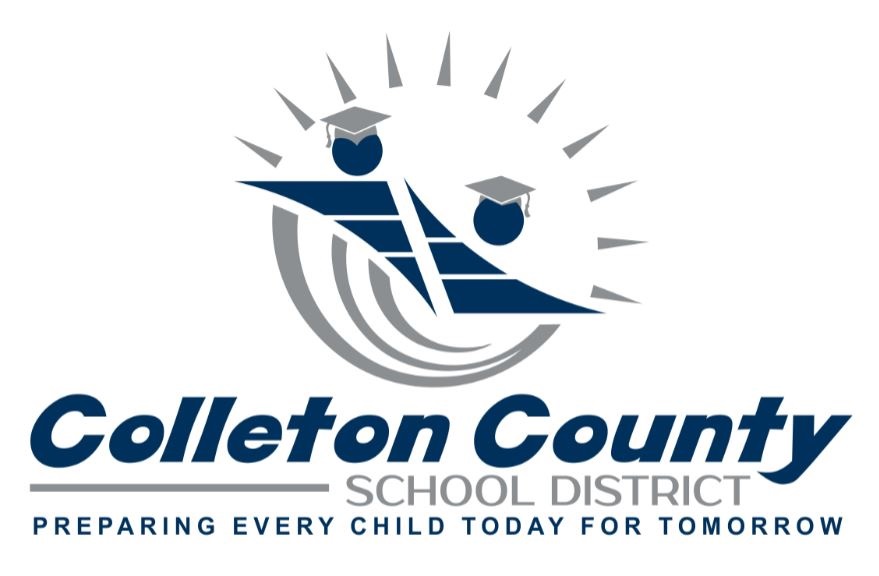 Coronavirus Update and Information Center
UPDATED JUNE 5:
Colleton County High School Graduation Ceremony Livestream
***
Colleton County School District will continue their partnership with the Colleton County government to continue meal deliveries for our students through the month of June.
Colleton County government workers will continue to operate the 13 regular routes in the Bells and Hendersonville areas. Anyone with questions or concerns about these Colleton County government operated routes can call (843) 908-1897 or (843) 908-0063. For meal delivery schedule information, please visit our website, colletonsd.org.
Colleton County School District will continue to operate the 15 remaining bus delivery routes through the month of June. As the district will be closed on Fridays through the months of June and July, we will deliver two sets of breakfast and lunch meals on Thursdays. Meal delivery schedules can be found on our website, colletonsd.org.
Meals will also be available for pick-up at the following schools from 9 a.m. to 11 a.m., Monday through Thursday:
Bells Elementary School (12088 Bells Highway, Ruffin SC)
Black Street Early Childhood Center (256 Smith Street, Walterboro SC)
Colleton County Middle School (1379 Tuskegee Airman Drive, Walterboro SC)
Cottageville Elementary School (648 Peirce Road, Cottageville SC)
Hendersonville Elementary School (6089 Hendersonville Highway, Walterboro SC)
***
Please complete the survey below and answer our questions concerning your experience with Distance Learning during the months of March, April and May of 2020.
Your feedback will help us as we plan for the future. Thank you for your support!
Colleton County High School 2020 Graduation Ceremony Update
Colleton County High School Announces Plans for the 2020 Graduation Ceremony
***
The deadlines for Pre-K/Kindergarten registration have been extended due to our extended school closure in response to the spread of COVID-19.
Parents wishing to register for Pre-K/Kindergarten can complete the form linked below and email them to lhyman@colleton.k12.sc.us.
South Carolina Early Childhood Registration Form
Formulario de Inscripción para Educación Preescolar en Carolina del Sur
***
As the school district has been instructed to provide learning opportunities for our students through the end of the school year, Colleton County School District have released additional K-8 distance learning materials on our websites for May 11 through May 29. Parents who prefer a pencil-and-paper version of this new material can contact their school's principal to arrange a time to pick up physical copies.
When students complete these materials, the packets will not have to be turned back in to our schools. It is highly recommended that students complete the activities listed in the distance learning packets. These materials are designed to assist our students in being prepared to resume learning when they return to their classes during the 2020-2021 school year. As a reminder, teachers at all of our schools are available daily to provide feedback and assistance with our distance learning materials.
You can download the new distance learning materials using the links below:
***
In response to the closure of public schools by Governor Henry McMaster due to the spread of COVID-19, students in grades Pre-K through 12th grade were provided distance learning materials from March 16 - May 8, 2020. You can access a document containing information on how the distance learning material will be graded at each level (elementary, middle and high) here.
***
On Wednesday, April 22, Governor Henry McMaster announced his plan to close all public schools in South Carolina for the remainder of the school year due to the COVID-19 virus. All Colleton County schools will be closed to students until the start of the next school year, currently scheduled for August 17.
CCSD will continue to provide meal deliveries services, and we will update our communities on any changes to our meal schedules through multiple information channels.
***
Due to the closure of school by Governor Henry McMaster, changes in the grading periods have been made. The South Carolina Department of Education announced that the Third and Fourth Quarters will be combined as one semester, with a start date of January 6, 2020 and an interim date of March 13, 2020.
Starting April 1 parents will be able to log into the Parent Portal through PowerSchool to access their child's grades. Parents who do not have the Parent Portal set up can email Claudia Boensch at cboensch@colleton.k12.sc.us for support.
***
Essential Information for Students and Parents
Learning Platforms Parent Information
Colleton County Community Resources
Supporting Students with Disabilities: Access and Compliance During COVID-19
Talking to Children About COVID-
19 (Coronavirus): A Parent
Resource
TEXT 2 READ Parent Information
Positive Behavior Support at Home Video