Friday, March 13th, will be a regular school day for students and staff.
The 2014-15 calendar designated March 13 as an inclement weather make-up day if needed. This will be a make-up day for February 24th.


The Board of Trustees of Colleton County School District seeks a superintendent of schools. Please use the links below to access documents pertaining to this position.
Deadline to apply is March 6, 2015.
2015 Miss Cougar Pageant
March 14, 2015
CCHS Performing Arts Center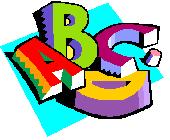 Pre-K Screenings begin
for 2015-16 School Year

New Chaperone/Volunteer Application
Process Information
Youth Retreat 2015
March 3, 2105 @ 8:30 a.m.
Colleton County High School Performing Arts Center
Keynote Speaker:
Geechie Gurl

DISTRICT SPELLING BEE WINNERS
JANUARY 27, 2015
1st Place - Ann Paul -Colleton County Middle - 8th GRD
2nd Place -Kevin Johnson -Hendersonville Elementary - 5th GRD
3rd Place - Madison Branham - Northside Elementary - 5th GRD



Experiment returns from the
International Space Station

Colleton County Middle School student researchers, Amber Avant, Bailey Crosby, Morgan Dandridge, and Megan Dewitt, prepare for harvesting and analysis of results of their Milk in Microgravity experiment that was conducted aboard the International Space Station from January until the Return to Earth (RtE) on February 10th on SpaceX-5, splashing down off the California coast.

Click here for news report in the Press and Standard

From Lab to Nature: Field trip to Barrier Island brings science to life for 6th graders at CCMS
Congratulations to
Colleton County Middle School's Robotic Team
and Hendersonville Elementary's Robotic Team
for advancing to state level competition in the
First Lego League Competition.

The February 2015 edition of TEAM Colleton TALKS is available at colletonsd.org/talks. This month's issue features Cottageville Elementary School.
Are You Prepared for the Flu?
Please review the links below to make sure you and your family are prepared for the flu season.
When to Keep A Sick Child Home
Everyday Preventive Actions
That Can Help Fight Germs, Like Flu
Colleton County High School student Trevor Owens has been selected by the South Carolina Department of Education as a delegate to the 53rd Annual United States Senate Youth Program (USSYP) that will be held March 7-14, 2015, in Washington, D.C.
Congratulations Trevor!
"School Breakfast is Important!"
There are several reasons why you should eat breakfast every day.
See what some of the benefits are.

DISTRICT P
RESS RELEASES
End-of-Course Examination Program (EOCEP)
Test Results Published
SC State Department of Education Releases
2014 SAT, AP, and PSAT Test Results
SC Department of Ed Releases ESEA grades
for schools and districts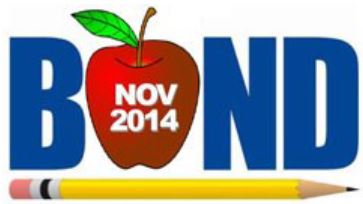 Colleton County School District provides information on the 2014 Bond Referendum.
Kelly Educational Services is looking
for talented individuals to fill Substitute Teacher
positions in Colleton County.

Would you like to receive updates from the Transporation Department?
Click HERE to learn how.